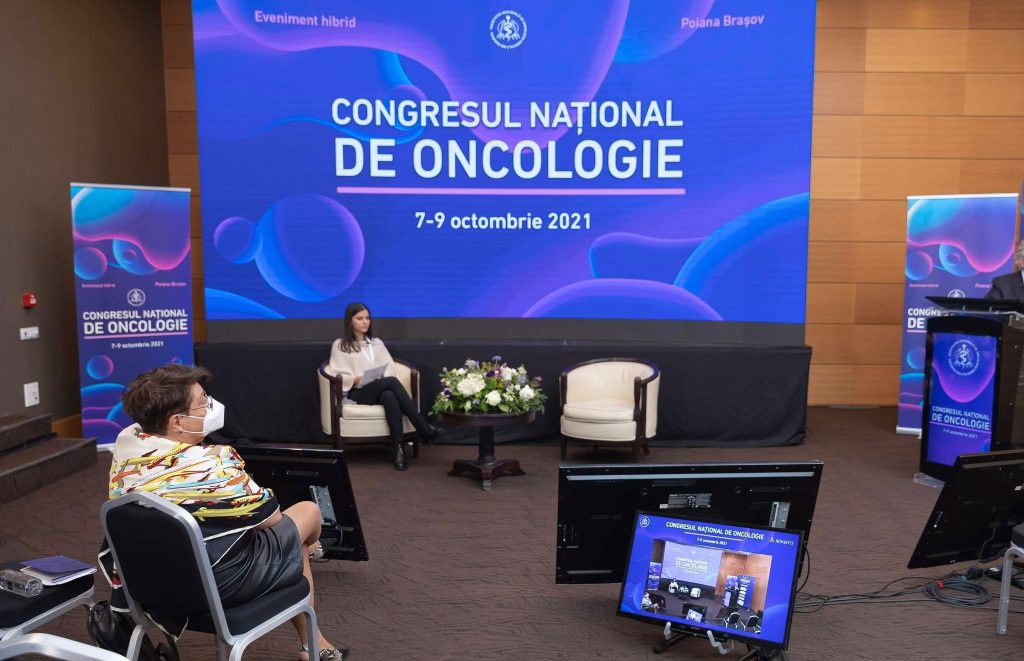 The National Congress of Oncology is one of the most awaited and essential congresses on oncology in Romania, which manages to bring innovative perspectives and expertise to Romanian professionals and specialists from countries such as Germany, the USA, Italy, Spain, Canada, and Great Britain.
The year 2021 was the year of adaptation to the new conditions and challenges brought by the Covid-19 pandemic. This motivated the Romanian medical oncological society to continue evolving, keeping up to date with the latest industry information, and adapting to new trends. The event benefited from the physical presence of 232 participants on-site and 420 online participants and managed to bring together an impressive number of oncology specialists and related specializations.
In the context of the imminent need for synergy between technology and medicine, AIGIA Health was invited to the original papers' session of the congress. Our oncology VP, Dr. Elena Dumitrescu, presented the main areas of focus AIGIA Health. First, the clinical AI-augmented medical assistant who helps in making medical decisions in the area of personalized prevention, diagnosis, and treatment, remote monitoring: teleconsultations, and advanced data visualization, and the second: academic, focused on data science and AI-augmented research.
The AiGIA Health: AI & Digital Science Assisted Medical Decisions in Oncology project has been enthusiastically received by both young physicians and physicians with years of experience in medical oncology and enjoys an impressive audience.